Making the most of the space demands imagination and innovation in approach. The bathrooms in the tastefully designed farmhouse or beach villas must be in sync with the same modern style applied to the other spaces. Here Kohler Africa opens up opportunities to experiment with innovative ideas that transform a mundane bathroom into an effortlessly luxurious outdoor bath space.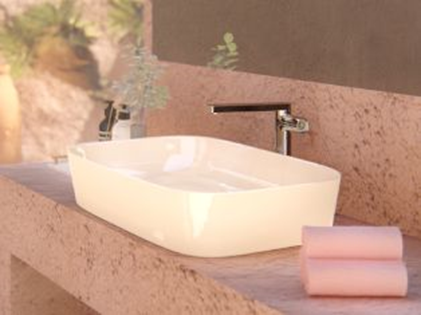 Conceptualizing a bathroom with raw concrete brings minimalism and modernity, both. As designers know the versatility of concrete, it adds to the aesthetics and functionality instantly. Creating a super minimal Beton Brut Bathroom – the French term for raw concrete – using Kohler's latest bathroom products including the wall-hung WC with a thin faucet, the basin vessel, and the showerhead allows one to make most of the space.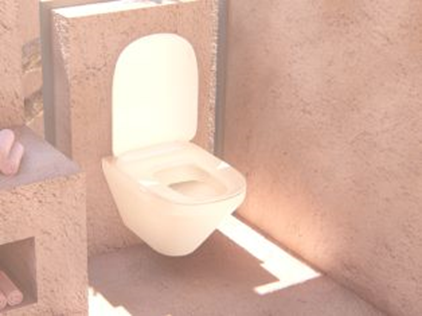 The three highlights of Beton Brut design philosophy are balance of the space through the play of structure, light, and greenery. And an extremely sleek and minimal bathroom design does full justice to this design concept. With standout fittings that serve more than just base material, the bathroom would be more like a place where the mind and body could rejuvenate.
Another important aspect of a striking bathroom is maintaining minimalism in design. Homogenous colours scheme, use of single material, thoughtfully selected fixtures and fittings that complement the design and effortlessly blend with the colour scheme creates magic. It soothes the eyes and calms the mind. To achieve a clean but spacious-looking bathroom adding mirrors is a loved-by-all idea. It elevates the design and offers a more sleek and modern look to the bathroom while retaining the old-world charm.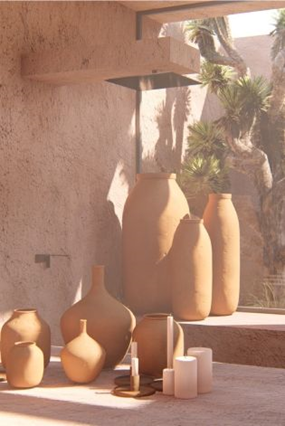 Here are a few more tips for building your own modern outdoor bathroom.
Grandeur Bathroom
Yes. Go big, fearlessly! Outdoor bathrooms need to look grander, larger than you are used to see. So scale-up space and create a great outdoor bath space.
Create a Balance in Design
It's a challenge to strike a perfect balance in design that offers direct interaction with nature but gives you privacy the way you need it. The bath space must be designed so as to allow for enough sunlight and gives you a sense of openness. Installing a huge window is an ideal way to achieve it.
Sustainable is Smart
Using sustainable material in your design takes you closer to nature. Materials that are durable in diverse temperatures throughout the year are a great choice. Thoughtfully selected stones and granites not only work well in outdoor spaces, but are strong and striking. For textures, use of tiles or concrete is advisable. These are durable in long run and give your space the perfect outdoor bathroom looks.
Outdoor Bathroom designs are peaceful and efficient. And the best part about setting up an outdoor bathroom is that you don't need a lot of money or area to achieve it.
Making use of your existing plants and walls for privacy is one of the many advantages of designing an outdoor bathroom. Moreover, since old baths and fittings may be reused and we all know what happens to things left outside, it won't matter if your setup sustains some little damage.
All things considered, building an outdoor bathroom should be your next do-it-yourself at home improvement project. For inspiration, look at these gorgeous outdoor bath ideas!
Stars can't shine without Matte Black
Make your outdoor bathroom a standout feature by using a Matte Black bathtub by Kohler
Tropical Style for Outdoor Bathroom Ideas
Use Kohler Flipside or Awaken showerheads for your shower for a tropical style outdoor bathroom vibe!
Fascinating Faucets
Although purchasing a tap for your basin or bath may seem straightforward nowadays, there are actually a huge variety of both conventional and modern taps available.
You may be sure to find a bathroom tap that matches the preferences and tastes of your outdoor bathroom. By focusing your search and choosing a category from the list below, you may locate all of these products and more, whether you're looking for minimalist basin mixer taps, elegant waterfall taps, or opulent golden taps by Kohler.
Exquisite Freestanding Bathtubs
Three elements are required for stylish outside bathroom designs: a sizable freestanding bathtub, a stable floor, and bug spray. That effectively transforms any veranda, patio, or outside area into a bathroom. But make sure the floor is solid enough to hold a full tub upright without collapsing.
Tree House Anthem Showers
You should be busy for a week or two installing Kohler Anthem showers for an outdoor lavatory while looking for a long-term project. Additionally, they don't need a lot of space. For your outdoor bathroom, construction of a wood structure with enough ventilation, corrugated roofing, rounded pebble flooring, and separate shower and bathtub areas is advised.
Furnish your ideal outdoor bathroom
When it comes to furniture, it can be difficult to adopt outdoor bathroom ideas. While without being overly expensive, you want your cabinets to be weatherproof. Here is a smart solution:
To avoid moisture absorption, use a whitewashed, worn-out stool. Install robe hooks or ornamental towel bars on the wall of your outdoor bathroom shower.
Click here to configure the page header contribution component
© Kohler Co. All Rights Reserved