Innovation, creativity, and newness excite those who settle for nothing but the extraordinary. Staying true to the times presents a powerful authentic influence on people and makes Kohler a truly desirable brand. Modern design trends inspire a feeling of completeness. A mix of classic and trendy bath space that works for years to come creates an elevated sense of gratification for the user. Kohler infuses the bold design trends into products and ideas that become influential.
Trends are a reflection of the culture, society, and times. Boldly expressive and minimally impactful, trends are what define the way everyone perceives individuality. At the heart of Kohler, design inspiration and personality is what drives concepts and ideas that people around the world appreciate and believe in!
Here's a deeper look into some of the leading design styles that are driving the world today:
Kohler bathroom: Capturing modern design trends through innovation.
Monochromatic minimalism: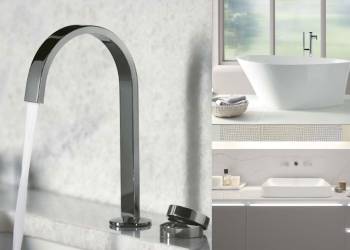 This design style states the ideas and concepts of a Kohler bathroom simply yet boldly. Monochromatic minimalism exudes warm monochromes, this simple and clean space is visually appealing that creates a sense of order. Simplicity is the key here to create cohesion and a sense of balance.
Geometric minimalism: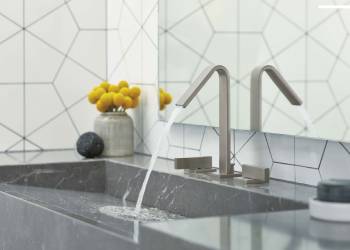 This design movement presents a Kohler bathroom in the most exciting and modern way. Striking angular lines, sophisticated shapes, contemporary patterns, and depth-infused textures rule here. The concept comes to full form with contrast that exists in perfect synchronicity and harmony where bold patterns are infused with expressive vibrant colors.
Maximalism: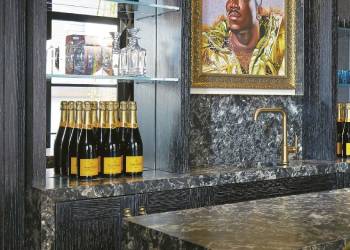 Maximalism is quite the opposite of minimalism! Creating a space, invoking the spirit of exuberance and opulence is maximalism. Cheerful and eclectic, this space stirs up emotions with its bold colors, detailed patterns, warmth, and personalization over perfection. Maximalists use a lot of bold colors, textures, and patterns to create intricate bathroom designs. Repetition and ornamentation are key to achieve this design aesthetic along with infusing diverse elements together to get opulent results that inspire the world!
Layered maximalism: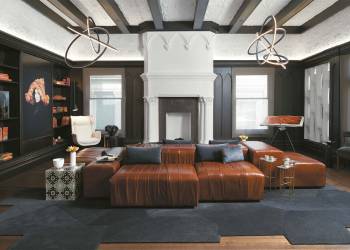 Modern Design is at the heart of a Kohler bathroom.
At Kohler, we spend a lot of energy, time, and passion trying to understand the world around us and bring global bath space trends to our esteemed patrons. Kohler perfectly blends self-expression, modern design aesthetics, and culture to create the most iconic works of art.
Kohler has been pioneering the spirit of luxury and gracious living for 147 years. The artists and designers at Kohler work meticulously and with immense attention to detail to create benchmarks in the space of luxury living. Our constant endeavor is to re-imagine bath and kitchen spaces using leading design trends and cutting-edge technology.
Kohler products are now available across all major countries of East and West Africa including Ethiopia, Kenya, Tanzania, Mauritius, Madagascar, Nigeria, and Ghana. Contact us at contact.africa@kohler.com or visit https://www.africa.kohler.com/contact-us
Click here to configure the page header contribution component
© Kohler Co. All Rights Reserved