Kohler's Serpentine bronze basin: The story of authenticity and heritage.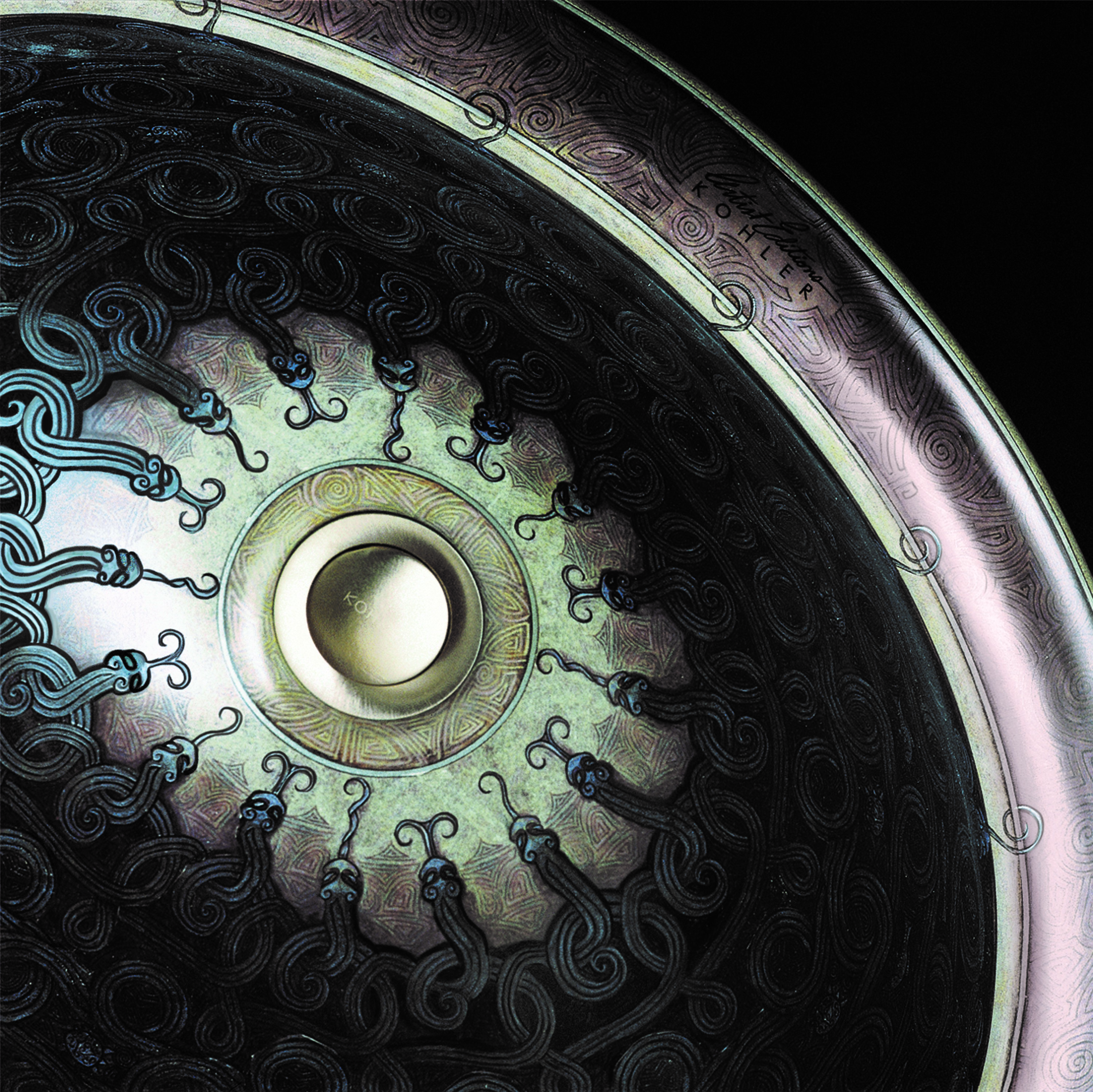 We craft ideas that inspire the world at Kohler. Our designers and team of artists constantly endeavour to find the perfect balance between culture, art, and contemporary luxury. Presenting the Serpentine Bronze basin that's designed to add the touch of traditional graciousness to modern Kohler bathrooms.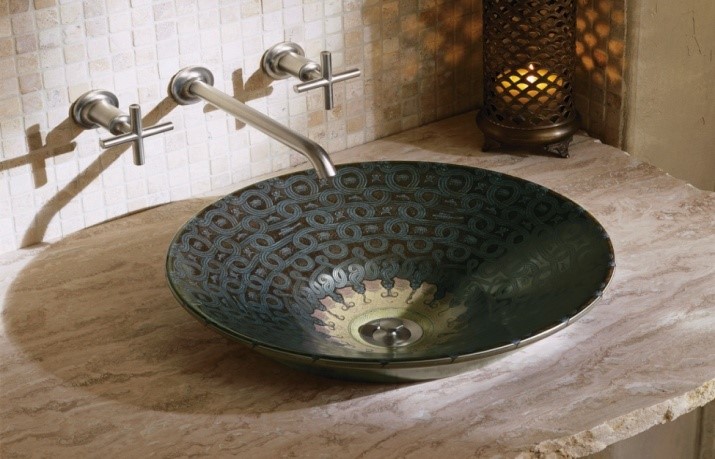 The Serpentine Bronze basin takes its inspiration from a Chinese bronze basin dating from 475-221 B.C. The Kohler Serpentine basin presents opulent patterns of turtles, fishes, and intertwining serpents applied to an Intaglio sink. This basin is designed to add exotic beauty to your Kohler bathroom.
Exotic bathrooms have a very special place in the modern world, they qualify as a unique addition to a contemporary environment and create a design focus. They exude amazing color palettes, convey meaning through textures and materials, and even express particular styles. Exotic additions to modern Kohler bathrooms make for a wild and exciting escapade from generic bathroom fixtures. The Kohler Serpentine bronze bathroom basin is crafted passionately to keep the spirit of luxurious living alive. Kohler Serpentine bathroom basin fits the aesthetic of any modern space. This fascinating basin from Kohler looks modern while also has its roots in ancient Chinese culture.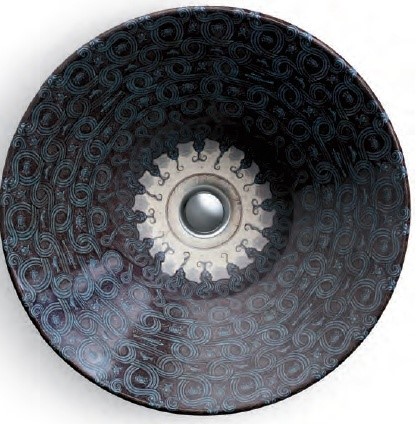 Kohler Serpentine's brilliance is in being equally elegant and authentically traditional at the same time. Kohler Serpentine bronze basin is designed for patrons to fall in love with, the Asian-inspired Serpentine bronze vessel basin exudes a fascinating design aesthetic that captures the imagination. The Kohler Serpentine bathroom basin often reminds you of interlacing guilloche bands. Kohler Serpentine's grace and beauty lie at the bottom of the sink, near the drain where the bands turn into serpent heads with long, decorative hooked tongues.
Kohler's Serpentine bronze can be a strikingly unique addition to your Kohler bathroom. For some, a bronze bathroom basin might be surprising. Bronze is widely used aboard ships because of its strength and resistance to saltwater. Bronze is the perfect choice for a modern bathroom basin. Our teams of highly talented and trained artists and craftsmen transfer each incredibly detailed pattern from mold to the casting. We invest a lot of time and patiently convey every inch of detail, and complexity of the patterns and finally set them to cast. Each exclusive unit of Kohler Serpentine bronze basin is polished and smoothed to a burnished living finish that deepens with character as time passes. As the bronze patina achieves the desired look, a light coat of wax will slow the color change.
Choose to complete the Kohler Serpentine bronze bathroom basin with your choice of a counter-mount faucet.
Defining luxurious boldness for 147 years.
Kohler has been improving the state of graciousness since the year 1873. It has been providing exceptional products and services for the modern luxury home. Kohler leads the world with design thinking, superior craftsmanship, and exceptional innovation - knit together by uncompromising quality. Kohler's wide world of products spans across all price points, presenting consumers with a wide variety of options for the Kohler kitchen and bathroom like fixtures and faucets, furniture, cabinetry, tile, stone, and more!
Our team of exceptional designers and artists create opulent lifestyle products with the intent to elevate the level of graciousness of life.
Kohler products are now available across all major countries of East and West Africa including Ethiopia, Kenya, Tanzania, Mauritius, Madagascar, Nigeria, and Ghana. Contact us at contact.africa@kohler.com or visit https://www.africa.kohler.com/contact-us
Click here to configure the page header contribution component
© Kohler Co. All Rights Reserved